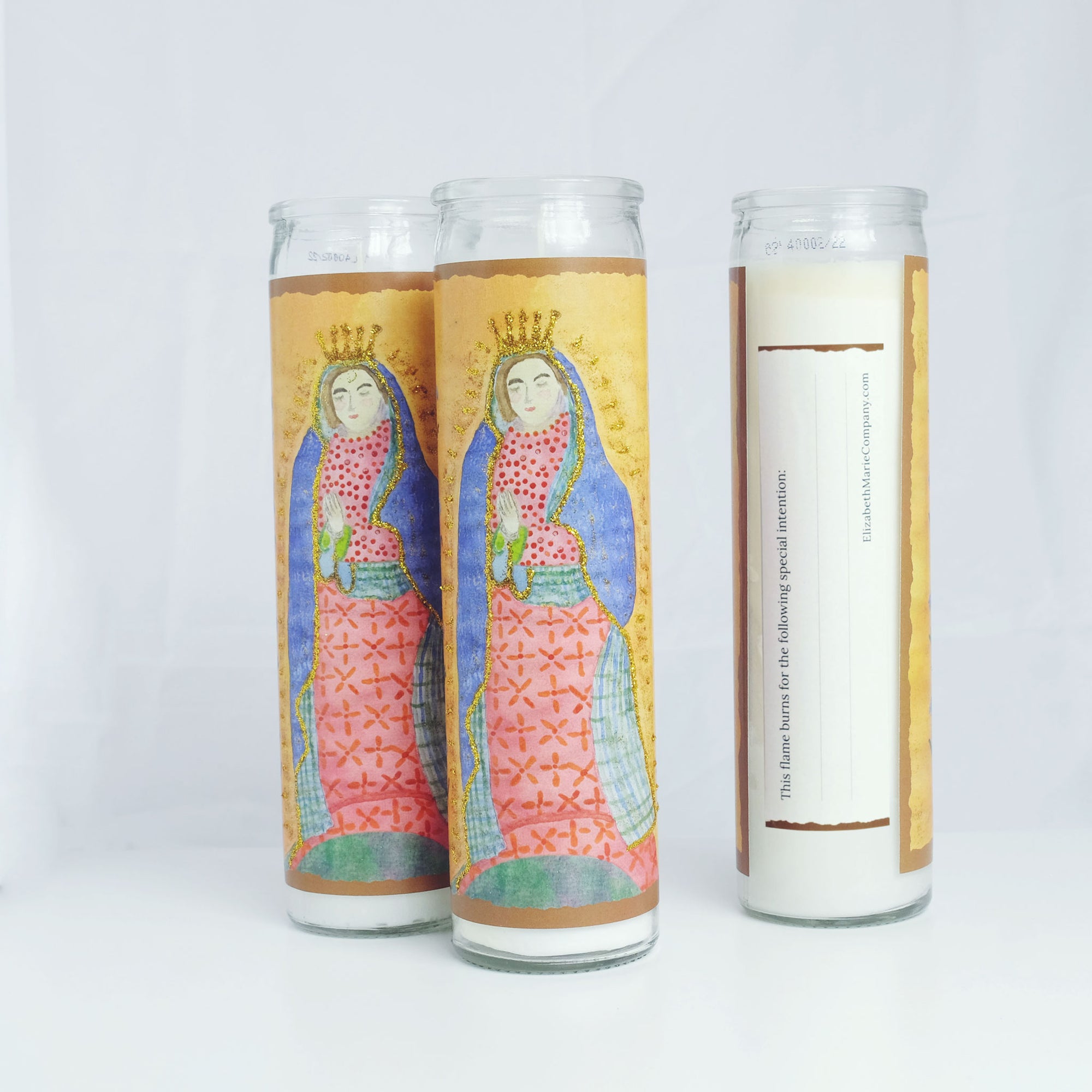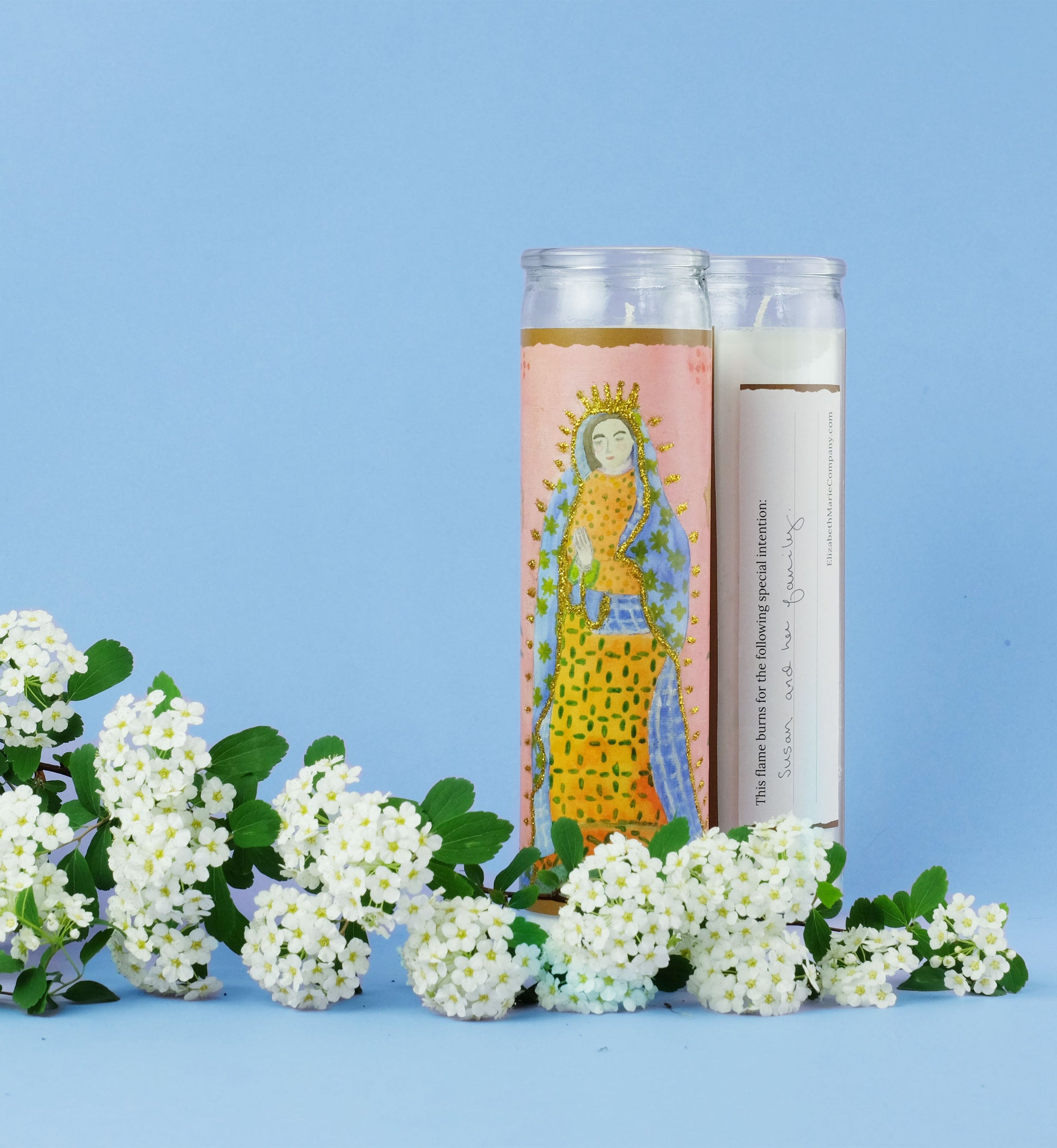 St. Anne School
Support St. Anne school and the 8th grade class trip with a purchase of a Blessed Mother Mary Intention Candle.
Fundraiser ends April 30th, 2023
This candle will burn a flame of prayer, care, or hope. The artwork, from an original painted by Elizabeth Marie, is hand embellished. The candle will arrive beautifully wrapped with a hand dripped wax and seal. These candles make great gifts for friends and family and for many occasions. Each order includes:
• 1 intention candle in 8" x 2" glass cylinder with section on back for a personalized intention
• Unscented paraffin burns 75 hrs
• 1 flameless votive | The votive has a 24-hour timing cycle. When you switch on the " flame" it will stay lit for 6 hours then go into standby mode and automatically turn on again in 18 hours! The CR2032 battery is replaceable.
• Instruction sheet
Delivery
All candles will be delivered to the school office and distributed from there. No individual shipping is available for fundraising purchases. 
Questions
Reach out to Mrs. McGillicuddy at 123-4567 or email  - MrsMc@email.com
This is what your fundraiser page could look like. Get started on your fundraiser here.
Please select all options.